SUNDAY SIRYAL
Regular price
Sale price
$22.00 CAD
Unit price
per
Sale
Sold out
PRODUCT DETAILS

Each LUHO candle is hand poured in small batches and made with:

● all-natural, non-toxic, and slow-burning, coconut-apricot wax that is sustainably made from renewable resources and is safe for homes with children, pets, or loved ones with allergies because it produces less soot and burns cleaner (smoke-free) than other waxes

● a blend of high-quality phthalate & paraben-free fragrance oils

● natural, clean-burning, crackling wood wicks sourced from Forest Stewardship Council (FSC)-certified mills in the USA

● candles contained in reusable and recyclable metal tins and glass jars

● carefully shipped out in eco-friendly recyclable packaging

For more information about our materials and our commitment to sustainable practices visit our About Us page

PATENTS: http://www.lumetique.com/patents
CANDLE SIZE GUIDE

TEALIGHTS

VOLUME: 0.5 oz | 14 g

RECOMMENDED SPACE: sampler tealights are smaller and will not fully fragrance medium to large rooms.

⎯⎯⎯⎯⎯⎯⎯⎯⎯⎯⎯⎯⎯⎯⎯⎯⎯⎯⎯⎯⎯

TRAVEL TINS

VOLUME: 3.5 oz | 100 g

Our travelling tins are a great lightweight option if you want to bring your LUHO candle with you on a trip, to the office, etc.

RECOMMENDED SPACE: perfect for small to medium indoor rooms such as a bathroom, small bedroom or office, on a desk or in an entryway.

⎯⎯⎯⎯⎯⎯⎯⎯⎯⎯⎯⎯⎯⎯⎯⎯⎯⎯⎯⎯⎯

JARS

VOLUME: 8 oz | 227 g

Our amber glass jars are beautiful when lit, especially in darker rooms, setting the mood with its warm ambience. 

RECOMMENDED SPACE: great for a range of small to large rooms such as a bedroom, living room, kitchen, or spaces with high ceilings.

⎯⎯⎯⎯⎯⎯⎯⎯⎯⎯⎯⎯⎯⎯⎯⎯⎯⎯⎯⎯⎯

Please note: open windows, fans, etc. might affect the candles scent and how much of the area it will fill.
SHARE
FRAGRANCE NOTES:
CITRUS + BERGAMOT + VANILLA
MOOD:
CHEERFUL, HAPPY, CAREFREE
Start your day off the right way with the SUNDAY SIRYAL candle! If you're searching for a delicious breakfast-in-bed experience, this fruity cereal-scented candle is your ticket to nostalgia - reminding you of all those cozy Sunday mornings with a bowl of Froot Loops and your fave cartoons! The perfect gift for a millennial or a treat for yourself, this one's a no-brainer!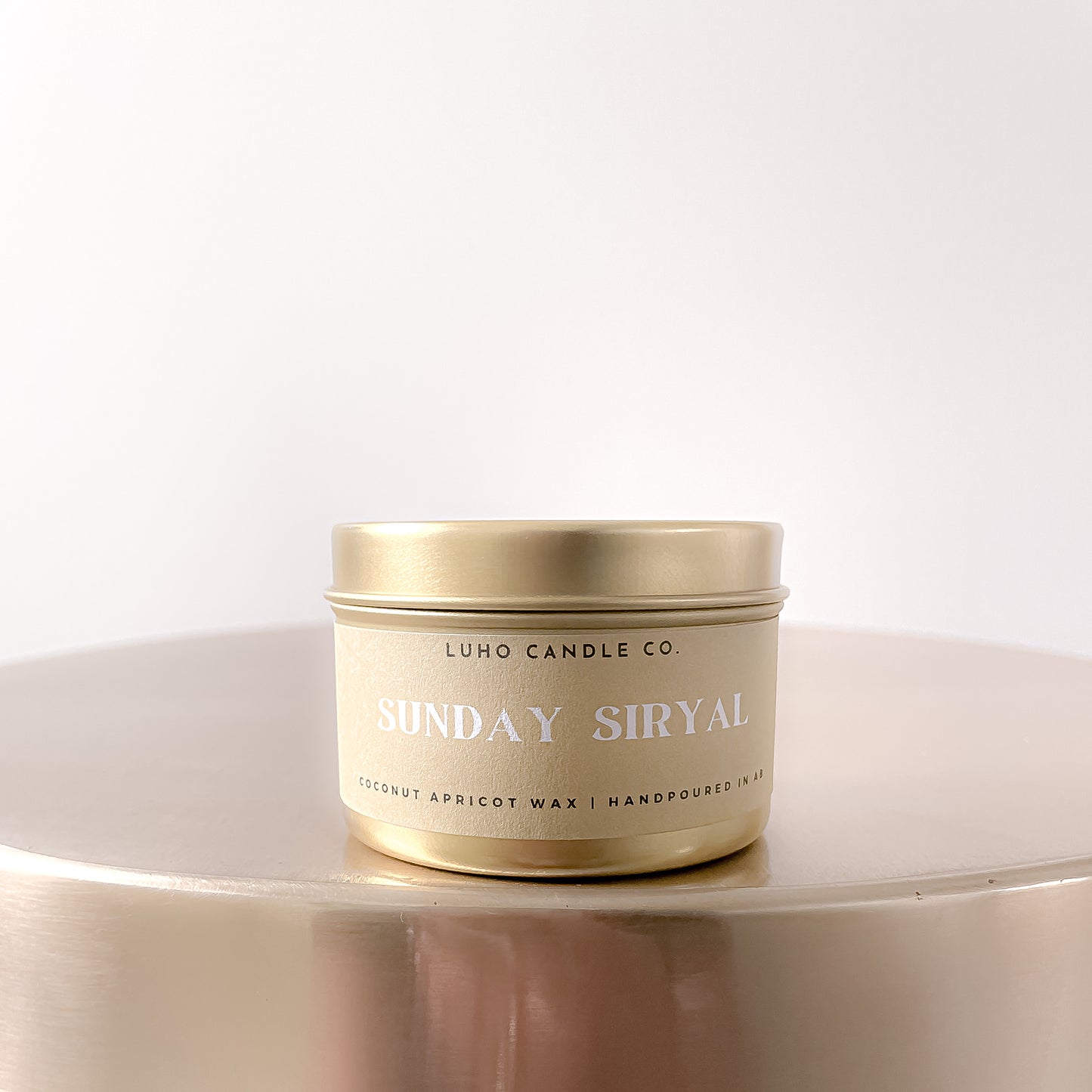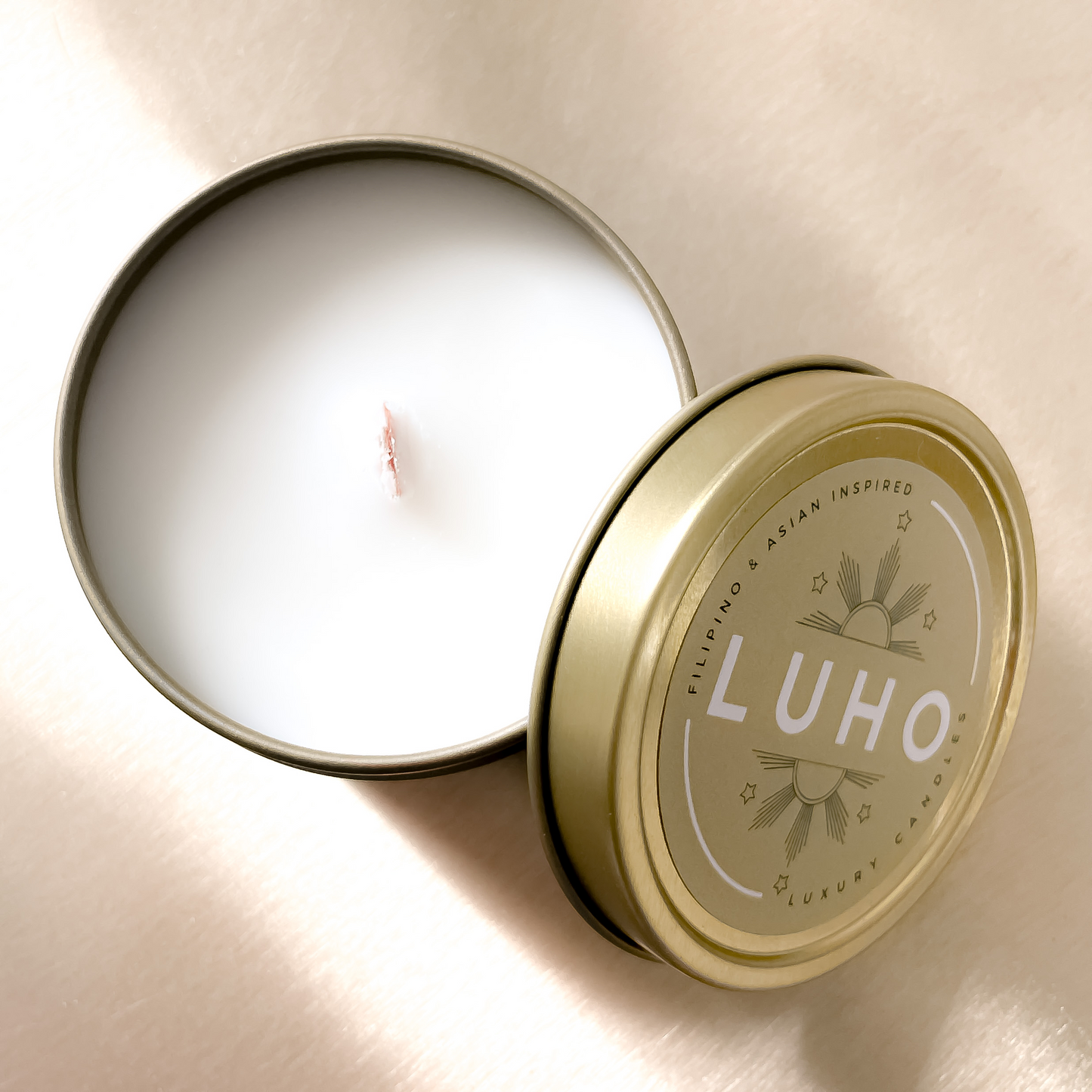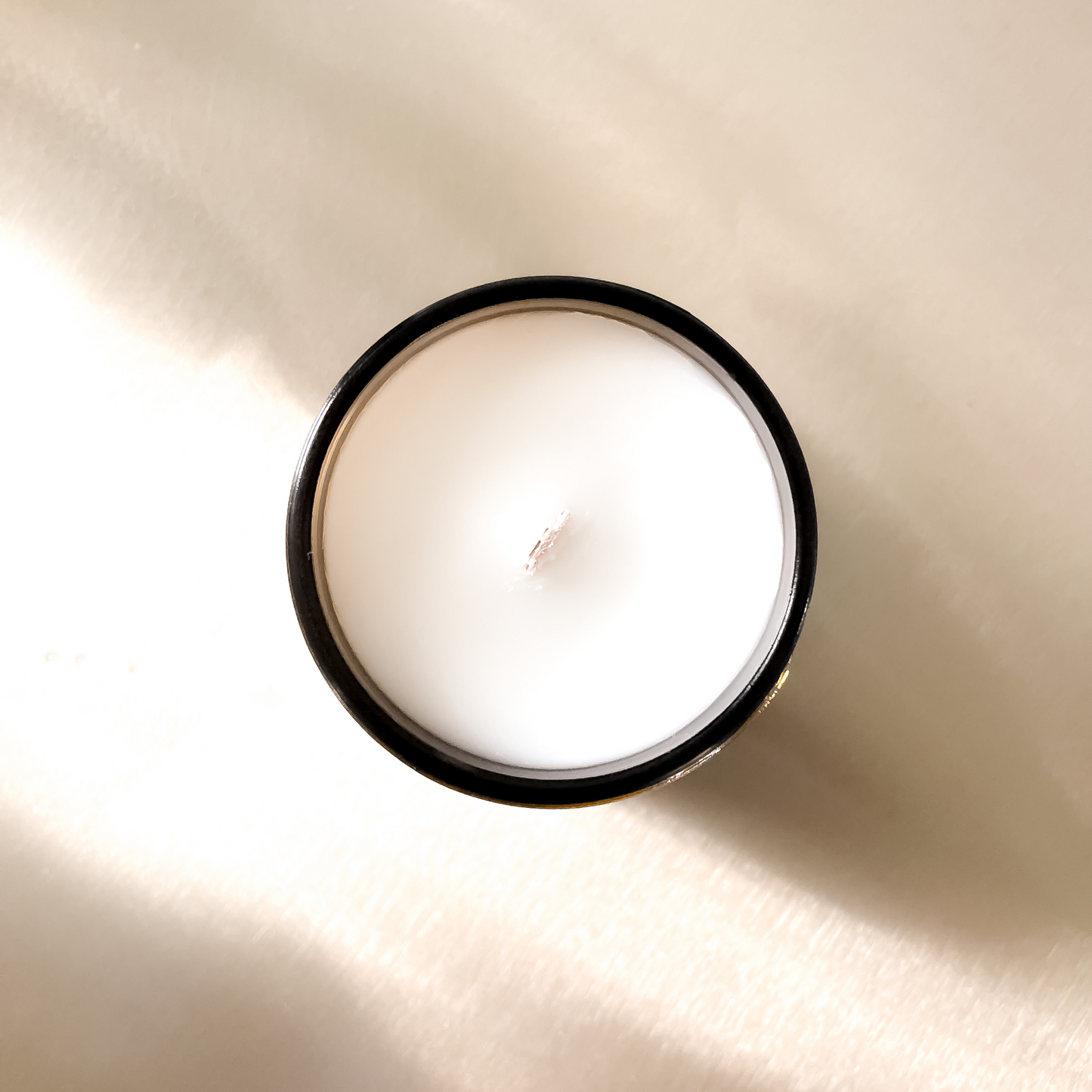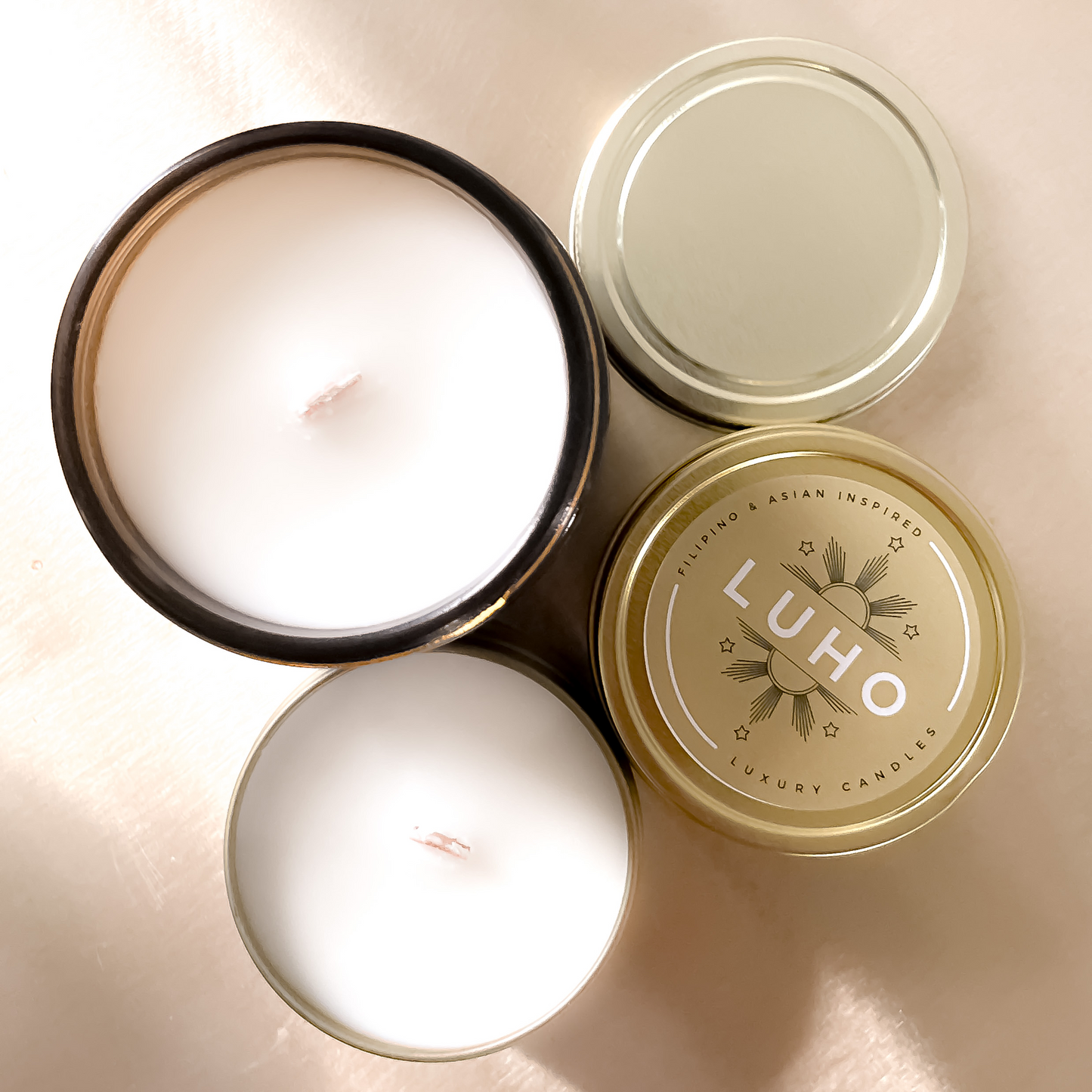 super nostalgic!
second time buying this one, this time in the larger size! wonderful sweet smell, have gotten only praises from my roommates about how it fills a space but isn't overwhelming at all. it absolutely smells like fruit loops, i light it every morning to remind myself of what it was like to be six years old eating breakfast before school :) love what y'all do here, hoping for a restock on this one !
Worth it
Bought the jar size of this and it smells amazing - like fruit loop cereal. First time lighting it and I could smell the candle throughout most of the house. Sometimes I don't even need to light it, just remove the lid, and can still get a really good scent.
Smells so good
Actually smells just like fruit loops! Fills my room with the smell and love the crackle sound. Will be going to pick up more at the next market
Smells like Fruitloops
I picked this jar up when visiting the Sari Sari Mercado Market in Edmonton. Everyone who greeted me was so friendly. On top of that, the candle smells amazing! It smells exactly like fruit loops cereal which is nostalgic of my childhood. I have never smelt a candle that was this good, the wood wick was also different but really cool! Will definitely be ordering more!